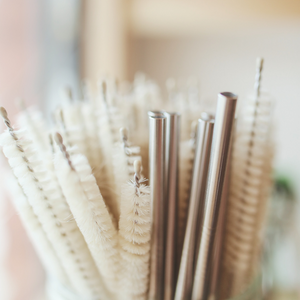 It has never been easier to find the perfect reusable straw cleaner. With strong bristles designed for the ultimate clean, you will be asking why these products just started to come to the market now! Relax and enjoy knowing that using alternatives to single plastics is saving our planet.
Features:
✅ Made of Metal and Nylon bristles
✅ Ideal for travel and everyday use
✅ Package options available
✅ Reusable and portable
Due to the global pandemic, there are no exchanges or refunds to prevent the spread of COVID-19. All items are final sale/no exchanges due to COVID-19, we appreciate you supporting our business and mother nature.
Reusibly donates a portion of all sales to Canadian charities that support the mission to clean our lakes and oceans.