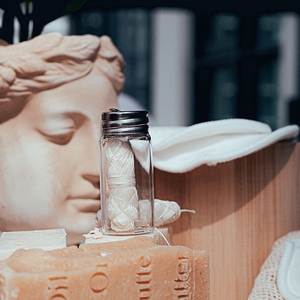 🦷 This eco friendly floss is biodegradable making it the perfect swap for your dental hygiene routine. With our subscription program you can organize that your floss is shipped to your doorstep every 3, 6 or 8 months.
Features:
✅ Made of natural silk spools
✅ Travel friendly with the small glass case
✅ Fresh mint scent
✅ Travel friendly

Due to the global pandemic, there are no exchanges or refunds to prevent the spread of COVID-19. All items are final sale/no exchanges due to COVID-19, we appreciate you supporting our business and mother nature.
Reusibly donates a portion of all sales to Canadian charities that support the mission to clean our lakes and oceans.