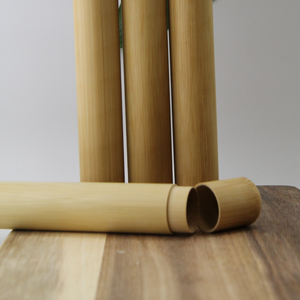 ♻️ Keep your toothbrush clean and dry with this bamboo toothbrush case. The secure lid makes taking your bamboo toothbrush with you a breeze.  
Features:
✅ Eco-friendly traveling alternative
✅ Bamboo products are a great plastic-free alternative
✅ The bamboo is heat-treated for durability
✅ Toothbrush case 


Due to the global pandemic, there are no exchanges or refunds to prevent the spread of COVID-19. All items are final sale/no exchanges due to COVID-19, we appreciate you supporting our business and mother nature.
Reusibly donates a portion of all sales to Canadian charities that support the mission to clean our lakes and oceans.